Our Solution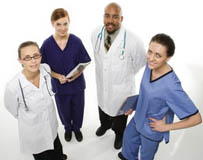 Innovation and Leadership
First Response specializes in providing pioneering vascular treatment with an efficient, patient centered approach. Our experienced vascular clinicians are committed to providing a high quality, individual care plan to each patient to accelerate recovery time and reduce the cost of treatment. The support we provide to hospitals, LTAC's, Rehabilitation Facilities, and SNF Units helps eliminate the delay between diagnosis and beginning intravenous therapies, reducing the duration and cost of treatment and enhancing patient recovery.
Partnering with healthcare providers to create a seamless outpatient experience
We provide responsive support to busy facilities with overstretched vascular treatment staff. Our inclusive vascular management services support our clients to accelerate treatment times, control costs and eradicate liability concerns through stringent infection control and efficient, patient focused practice. The support we provide reduces staff expenses and because we encourage early insertion of intravenous therapies, our services decrease the risk of complex and expensive treatments further down the line.