Why First Response
Delaying patient discharge or the delivery of medications can cost facilities time and money. PICC and Midline placements can be postponed or completely rescheduled due to more urgent procedures. With our outsourcing service it is easy to place a request for a procedure and know a qualified nurse from First Response is on their way.

First Response offers PICC Line, Midline Line, De-Clotting and Vascular Support in facilities requiring expertise in vascular access. We are committed to helping facilities reduce cost and infections while maintaining exceptional patient care.

Contact us today and find out how we can help your facility.


Our Specialists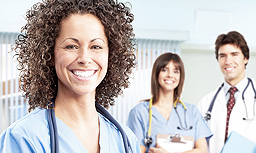 First Response's vascular teams are highly skilled and experienced vascular specialists. Our skilled teams have advanced vascular certifications and extensive training to specialize in the ultrasound-guided placement of PICC lines, midlines and peripherally placed intravenous lines.
Our team works diligently to reduce the risk of catheter related infection in our vascular facility
We accomplish this by using Joint Commission compliant sterile barriers and antimicrobial pre and post insertion bundles. Catheter related bloodstream infections are curtailed by providing educational programs to the patient. This is crucial in view of the new Medicare mandates, which eliminate payment for treating this type of infection if it originates in the hospital.

Our professional staff of experienced, certified vascular nurse specialists use the most advanced ultrasound equipment to establish best practices for infection prevention. Their continuous training in the latest compliant techniques and equipment means our catheter related blood stream infections are effectively targeted at zero